FREE lessons
Tactical Response to Explosive Gas Emergencies
Overview
This natural gas emergency response training provided to FDs across our country is generally very weak. It is assumed we understand the complexities and consequently our SOPs do not reflect natural gas leak industry best practices. This results in weak SOPs and fire officers having to develop a plan on the fly at the scene. In reality, they should be using, much like a paramedic, time proven procedures that match the situation.
The procedures developed and presented in this program are in line with aggressive steps and no-go situations the utilities have used as best practices. This program shares the highlight of my 6 hour gas response program in hopes other firefighters, if well trained, will not suffer the same or worse as we did. Gas leaks are the most common hazmat FD respond to and we must have positive/proactive procedures based on a thorough understanding of the hazards, meter use, gas migration scenarios, migration methods using sub surface structures and actual case histories to perform safely and effectively. The training is three 45 minutes sessions which will:
Provide a practical fact filled, reality based, back to basics type program that covers what fire officers and firefighters need to know to effectively and safely respond to natural gas and propane emergencies.
Provide sample response guidelines that are in line with gas industry best practices for emergency response.
Introduce the latest laser-based gas detector technology and how it is used by first due companies to speed up size up of gas emergencies, especially outside leaks.
Learn the appropriate use of gas leak detectors.
Introduce the highly rated Sensit line of explosive gas detectors and gas detection monitors.
Impress that fire department priority mission is life safety, not find and fix the leak.
Learn about funded and self-sustaining training programs.
Sponsored by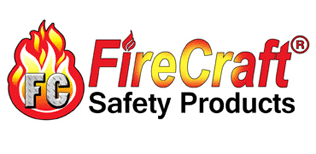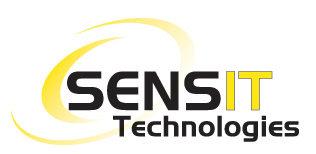 Calendar
2022
Hillsdale NJ FD
February 19
Warwick NJ FD
March 5
Davenport, IA
March 21-22
Milford NJ FD
April 2
FDIC
April 27
Louisa County, VA
May 13, 14
Sussex County, NJ
May 21
Bergenfield, NJ
May 22
Valley Cottage, NY FD
May 29
NFPA Annual Meeting
June 6
PA Hazmat Technicians Conference
August 26
Old Forge NY Drill School
September 17
Nanuet NY FD
September 19, 26
Teaneck NJ FD
October 18, 19, 20, 31
Orange County NY Fire Training Center
November 5
Suffern NY FD
November 14, 21
Old Tappan FD
November 28
Washingtonville NY FD
November 29
Bainbridge NY FD
December 3
Englewood NJ FD
December 7, 9, 14, 21
2023
Hackensack NJ FD
January 4-5, 18-19
Chester County PA FD
January 12
Oneida County NY
January 24 Webinar at 1830 hrs
Ridgefield NJ FD
January 30
Oradel NJ FD
February 27